Anastasia Rentzos, has been in the kitchen and bath industry for the past 30 years. She is a Certified Master Kitchen & Bathroom Designer, and principal of Anastasia Interior Design.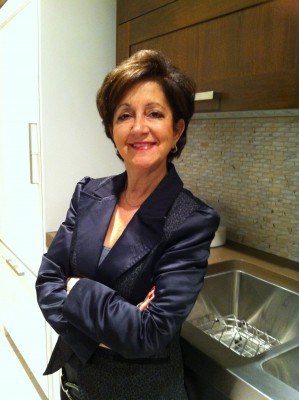 Her education in Interior Design at Ryerson and Business Administration at York University, combined with her practical experience, has helped her develop creative and innovative design solutions for her clients, throughout her career.
Anastasia is regarded as one of the best in the business, having won more than 24 Design Awards in North America. She has been published in numerous Canadian and U.S. magazines, including Style at Home, Condo Life, and Reno & Décor. In 2011 she won first place in North America and her project was featured on the front page of Kitchen & Bath News, a popular U.S. magazine. She has also appeared with Mike Holmes on Holmes on Homes as an expert on kitchen & bath renovations.
For over 20 years Anastasia has been actively involved with the National Kitchen & Bath Association, a professional organization for the kitchen and bath industry. She's held numerous positions in the NKBA Ontario Chapter, and also served a 3 year term on the BOD, Council of Designers for NKBA National. She sat on the 'Renovation Steering Committee' of BILD for two years and is now serving on CDECA, the Canadian Decorators Association in the Marketing and Communications Division.
In 2015, Anastasia was inducted into the 'Hall of Fame' of the National Kitchen & Bath Association, Ontario Chapter.
To this day, Anastasia continues to employee enormous enthusiasm and passion for good design, function, creativity and solutions to every project she undertakes.